About Missouri River Associates, LLC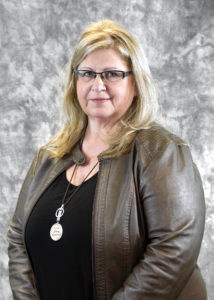 Julie Fischer Founder & President Julie K Fischer is a woman who others describe as "real and down to earth". She thrives on working hard and is famous for speaking her truth. This is confirmed by her #1 Honesty on her VIA Character Strengths Profile. She fully embraces being a powerful woman living in a small rural area of South Dakota and has chosen to create opportunities for other women to learn from her as she nurtures them in her expanding businesses. Julie's feelings of fulfillment come from working with individuals to better their lives, whether that be through floral design in the past or engaging her clients in the financial planning. Her passion exerts itself in the time and energy helping others to achieve their potential through a variety of different insurance products and instruments. Julie states, "I have worked in a primarily male dominated environment and enjoy the processes involved with staying on the cutting edge in the industry. I am truly blessed to be working with my daughter, Jenn and the rest of our team and enjoy watching these second generation females as they continue to excel and expand Missouri River Associates  to its new location. Her story is uncommon in the small rural areas of South Dakota as she not only runs multiple businesses, but also helps her husband, Rich on the farm with 300 head stock cow/calf operation & row crops (corn, soybeans, & alfalfa). Growing up on the family farm, her background is 100% farm and knows why it is so important to keep the family farm in the family. Julie helps families do this daily with generational estate preservation, succession planning and social security planning. Julie believes that our clients are the most important asset. It is our trademark that has elevated us above a typical insurance agency and made us what we are today! We are happy to service you, our client! Contact Julie:  mra2@iw.net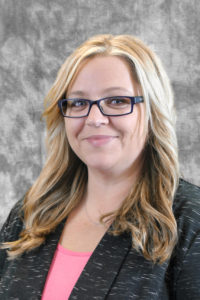 Jennifer Grate
Lead Agent
Jennifer Grate, licensed independent insurance agent, has been in and around the insurance industry almost her entire life. When she was 6 years old her mother, Julie Fischer started her own insurance agency in Yankton, SD. Since then she has watched her mother grow the business into what it is now. Overcoming the male dominate environment and succeeding. Growing up on the family farm was a challenging part of life. Learning how important it was to work for everything you have, is why she is so driven to help protect all your assets. In 2001, after graduation with an associate's degree from Mitchell Technical Institute, in Computer System Technology, Jennifer decided to join her mother in a career in the insurance industry. Jennifer states, "I find it very exciting, challenging, and fulfilling to help people be protected and understand how insurance works." With her VIA character strength #1 being humor, she tries to find the humor and brightness in each and every day. Her 2 children make sure of this. Colter and Ethan are always on the go, which means she is always on the go. Family is very important to Jennifer and that is why she is so passionate about helping you protect yours. Jennifer believes that our present and future clients are our most important asset. Thriving on great customer service and attention to detail, she will make sure you are her number one priority. Contact Jenn: mra1@iw.net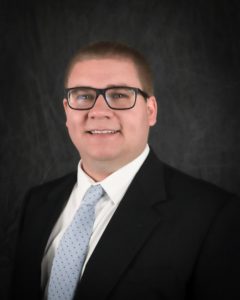 Skyler Schurman Agent
Skyler joined Missouri River Associates, LLC in 2018 as a P&C Agent. Having grown up in and around Yankton, Skyler is very familiar with the value of hard work. Family is one of Skyler's top priorities, spending time where it matters most.
Community is very important to him, and will be a leader in Community Service programs that Missouri River Associates, LLC participates in.
Spending 6 years in the financial industry, he is now transitioning to the insurance role. With great attention to detail, Skyler will make sure you are covered properly in a time of need.
Contact Skyler: mra9@vastbb.net
Michael J Koranda – Agent
Michael J. Koranda grew up in the Tabor area as the well driller's son. He learned early on, how hard our local farmers worked to earn their money and why insurance was important for the unknown events that could occur in our daily lives.  After graduating from Bon Homme High School in 1993, he earned his undergraduate degree in Elementary Education from Black Hills State University, in Spearfish, SD.  Thus beginning an extraordinary journey of impacting as many people as he could through education.  He comes to support you, with more than 22 years of experience, as an education professional which has literally given him opportunities to work with people from all over the world.
Known for his creative, enduring, witty, and sometimes off the wall thinking, Michael brings a broad scope of experiences to the table and provides ideas that may not have been considered when assisting others and their challenges.  As an advocate for his clients, his approach is seen as analytical and collaborative.  Sometimes perceived as emotional, do to spontaneity, he is in fact more intuitive and perceptive than he lets on.  He brings to Missouri River Associates, LLC a foundation of strengths built on the very pillars of Empathy, Relationship Building, and Significance which will support you in your pre and post Medicare needs.  He is here to assist you through your unexpected moments of life.  Contact Michael:mra8@vastbb.net
At Missouri River Associates, LLC, helping you achieve your vision for retirement is our number one goal. We work closely with you to objectively assess your individual retirement strategy, and help provide solutions tailored to your needs.Missouri River Associates, LLC are proud to be independent financial professionals. Being independent allows us access to a diverse set of products and solutions from a wide-range of insurance companies.
The Missouri River Associates, LLC Core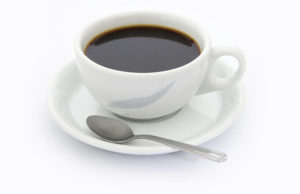 We take a personal approach and offer a high level of service paired with years of experience, comprehensive resources and support, objective and in-depth knowledge. Through our dedication to service, Missouri River Associates, LLC creates value for our clients resulting in innovative retirement solutions that cater to their individual needs, goals and vision. If you would like to have a conversation about your retirement strategy, please contact us online or call our Yankton office at 605-665-6885. There's absolutely no cost or obligation
"I feel lucky to have found an agent willing to provide this level of service. No need to look anywhere else!"

– Michelle D.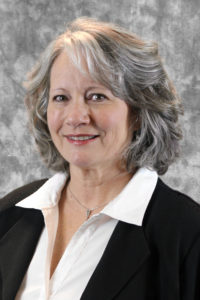 Lori Woehl
Lead CSR of Group Benefits & Estate Planning
Lori has been with Missouri River Associates, LLC since 2014. She is the head CSR of our Group Benefits and Estate Planning department. Getting things "in order" for our loved ones, like estate planning, life insurance and group benefits is something Lori has seen as a very important asset for us to do for our clients. Growing up in the Midwest, Geddes, SD, she knows the value and importance of hard work. She spent much time along the Missouri River growing up and she takes joy in being back by the river. Lori resides in Menno, SD with her husband Johnny and loves spending time with Johnny, their children and grandchildren. Lori looks forward to the meeting of new clients and makes everyone who enters our office feel comfortable and at home. Honesty, dedication and responsibility are a few of her assets that will make sure you, the customer, are where you should be. Contact Lori: mra4@vastbb.net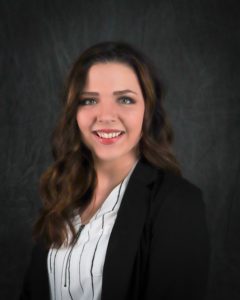 Sheena Schramm
Lead CSR Personal & Commercial Lines
Sheena Schramm was born and raised in the Yankton area.  What she loves most about Yankton, is the small town feel with endless opportunities.
Family is very important to Sheena, spending her free time with her husband Kevin, and son Owen.
With over 14 years of customer service experience, Sheena can help you with any of your service needs. Contact :
mra5@vastbb.net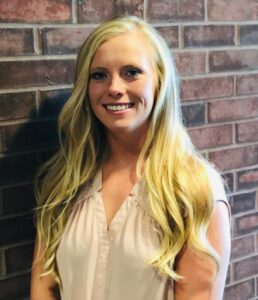 Chelsea Kroon – Head of client management
Chelsea grew up on an organic farm in south west Minnesota, where hard work and dedication came often.  Family is one of the most important things to her.  Her daughter Hattie keeps her busy in life along with her soon to be husband Steven.
Chelsea fell in love with the Yankton area for all its beauty and the close knit community.  On her off time, she enjoys meeting new people, spending time with family,  being outdoors, and gardening.  Chelsea joined Missouri River Associates, LLC in 2020 as Head of Client Management & Marketing.  
mra6@vastbb.net